Fast Courteous Garage Door Repair Services
Garage door springs are typically the primary issue with garage doors, although lack of maintenance and misalignment are also a major contributor.
With over 30 years in the industry our technicians are trained to handle any situation which may come up.  We will visit your residence and access the issue and provide you the options available for repair.  Then we will make the adjustments and or get the required parts to make the repairs to get your door working again.
We are available to answer your questions and provide you a free price estimate.  Call us today at (336) 768-2218
Services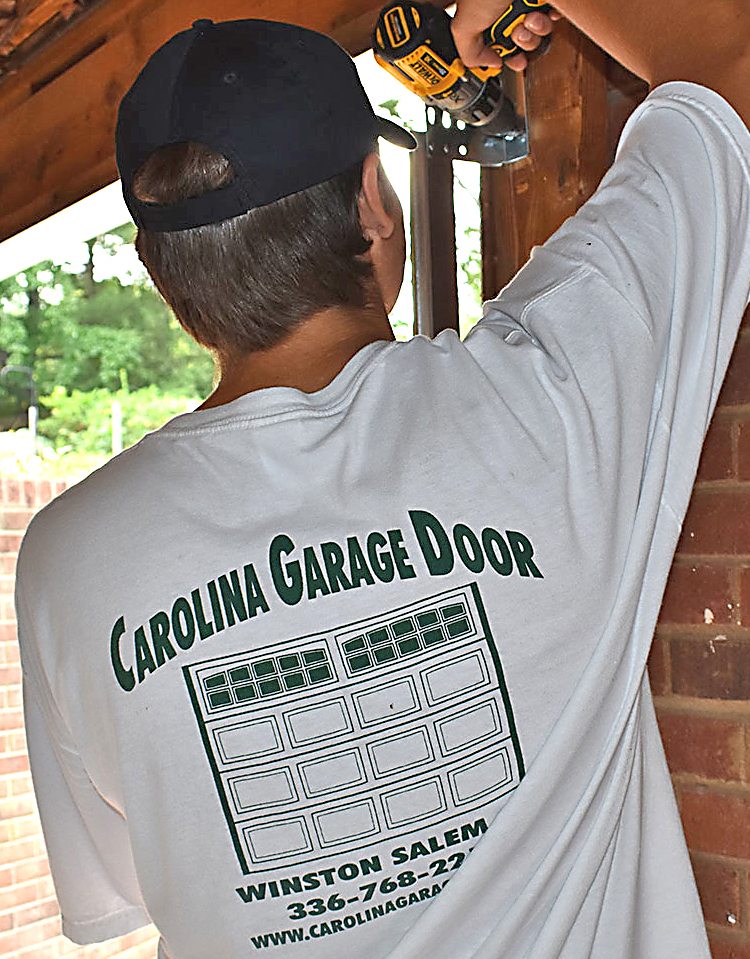 Install & Repair Garage Doors
Install & Repair Garage Door Openers
Replace Broken Garage Door Springs
Replace Broken Torsion/Safety Cables
Program Vehicle to Open Garage Doors
Program Garage Door Openers
Track Adjustments & Lubrication
Replace Garage Door Rollers & Hinges
Replace Garage Door Sections
Emergency Repair Service
Same Day Appointments
Preventative Maintenance
Full Safety Inspections
Garage Door Spring Repair
There are numerous reasons a garage door spring breaks.  Many times it is just normal wear, but it can also be caused by lack of maintenance or proper alignment and adjustment.  In areas which see extreme weather, temperature fluctuations can also play a factor.
What to Do if Your Garage Door Spring Breaks
If you are in the garage when this happens it can be a scary experience as it sounds like an explosion.  Do not attempt to open the door as without the spring the door is very heavy and can cause injury trying to lift it.  Also do not try to operate the garage door opener as this could get entangled in the loose cables and cause additional damage and possible injury.  Call our professionals and we will be happy to come out and get your garage repaired right away.
Garage Door Opener Repair
Many times a garage door opener issue may be a small issue such as a misaligned sensor, a faulty switch or a low battery in a remote.  In these cases, where the parts are still available for your model we can correct this quickly using your existing equipment.  In the case where it is a motor-related issue like a burned out motor we can offer you competitively priced options for one of the most popular and reliable openers on the market by Linear.
Garage Door Rollers Off the Track
If your door has come off the track it is often due to a maintenance issue.  We can replace your rollers with quality lifetime rollers and make the required adjustments to get your door operating and worry free again.